Recently I have been enjoying Joanna Gaines's cooking show Magnolia Table. Although her personality and self-deprecating humor made me laugh and like her, it really was her words in the opening sequence of each episode that made me a fan, willing to come back and keep watching and learning. At the beginning of each show, she says, "Nothing about the way I cook is fancy or complicated, but over the years the kitchen has become such an important space for me" and "I think if your kitchen is not messy you are not having fun…" She likes to make tried and true recipes that bring people together. I found it very affirming to listen to someone voice the way I have approached cooking for my family and friends—not complicated foods, tried and true recipes, and having fun during the process. (Also, how could I not want to watch an episode dedicated to all things biscuits?!)
Enfolding people into our lives around a dinner table and home cooked food was easy in my 20s, but as we added children, and then homeschooling, which then led into producing plays and teaching full-time in a brick-and-mortar school, I realized my call to and love of caring for people in our home needed to be simplified if I was to keep enfolding people. I know and love many cooks who have more developed skills in the kitchen and homes more suitable for more formal gatherings than I do, and I'm very grateful for the times they have hosted me. But to keep myself going, although I am happy to learn new things, for several reasons, I try to keep my vision for culinary hospitality simple.
Many years ago, I decided I wanted to enjoy the planning and prepping of hosting friends and new acquaintances and avoid being stressed by it or frustrated at the process. It needed to be about my guests and giving them an enjoyable and encouraging time together, not about me and what impressive things I could do in the kitchen.
To reach this goal—me enjoying getting to host folks, and me and my guests having a lovely time together— I needed to create simple but delicious go-to menus. In the spring and summer, I decided on big salads (or grilled hamburgers and all the toppings and sides) and in the fall and winter, soup and salad or something pasta-y. To round out the menus, fresh bread, fruit, and brownies would be included. By doing this, I could take more time delighting in setting a welcoming table or picnic table.
Now my life has really slowed down during this time of dealing with cancer. Some meds make my muscles and joints cranky, and some meds make me tired and unmotivated. But when I have headspace and time, I still desire to bring people into my home. I am looking forward to having friends and new acquaintances sitting around my picnic table in the backyard this summer. My go-to meal, the one that feels very doable for me right now, is a Shrimp and Quinoa Salad, with fresh bread and strawberries and mint. Chocolate in some form will also be part of the menu, of course.
The Shrimp Shack Salad* (recipe from my head…)
Serves 4
Ingredients
A variety of fresh salad greens (spring greens, baby arugula, butter lettuce, red leaf or green leaf lettuce, baby spinach)

Salad veggies (matchstick carrots, shredded purple cabbage, chopped red peppers and cucumbers, halved cherry tomatoes, and thinly sliced radishes are my favorites; sometimes I add a diced apple or two.)

Quinoa (1 cup of dry quinoa) (Multi-colored looks very pretty in the salad)

Sautéed Shrimp (They can be small, medium, or large. I buy the frozen shrimp in a bag, on sale. I usually cook half the bag; I am happy for leftovers if I cook too much.)

2 garlic cloves, minced; ground ginger; (dehydrated) minced onion, salt and pepper

Dressing (homemade dressing (see below) or favorite store-bought vinaigrette)
Steps
Place the frozen shrimp in a pot of warm water so it can defrost. Once they are un-frozen, peel and devein the shrimp (if needed).
Prepare the quinoa according to package directions. Sometimes I cook the quinoa in vegetable broth (equal to the amount of water in the instructions) to add more flavor to the quinoa.
Heat a large frying pan or cast iron pan (between medium-high and medium heat). Drizzle some olive oil, then add in minced and a couple dashes of ginger and minced onion (or more if you like). Stir around while the olive oil heats and then add the shrimp. Add salt and pepper to taste. Stir occasionally till cooked through.
When shrimp is done, place in a bowl to allow the cooked shrimp to cool down. (If I am using large or extra large shrimp, I will cut them in half.) When the quinoa is done, place this in another bowl, so it cools down
In a large salad bowl, add in the greens and the chopped salad veggies.
For simplicity sake, instead of plating people's food, have them assemble their own salad. Allow your guests to put their salad on their plate and then add the shrimp and quinoa on top. Finish with salad dressing.
Salad Dressing
2 parts olive oil to one part vinegar
1 dollop or tbsp. of honey mustard
1 swoosh or tbsp. of honey or maple syrup
Salt and pepper to taste
I enjoy honey-ginger vinegar as the vinegar in this dressing. It is very cool and refreshing. However, I also like using balsamic vinegar, apple cider vinegar, or red wine vinegar. If I am using the honey-ginger vinegar, I only use the olive oil; this dressing doesn't need the extras added into it. When using other flavored vinegars, I had the honey mustard, honey/maple syrup, and salt and pepper.
Add ingredients into a glass salad dressing dispenser or canning jar (with a lid) and shake untill thoroughly mixed.
*This title is inspired by the movie That Thing You Do, a top-ten Bustard favorite and a fun summer movie.
---
---
Photo by Yoav Aziz on Unsplash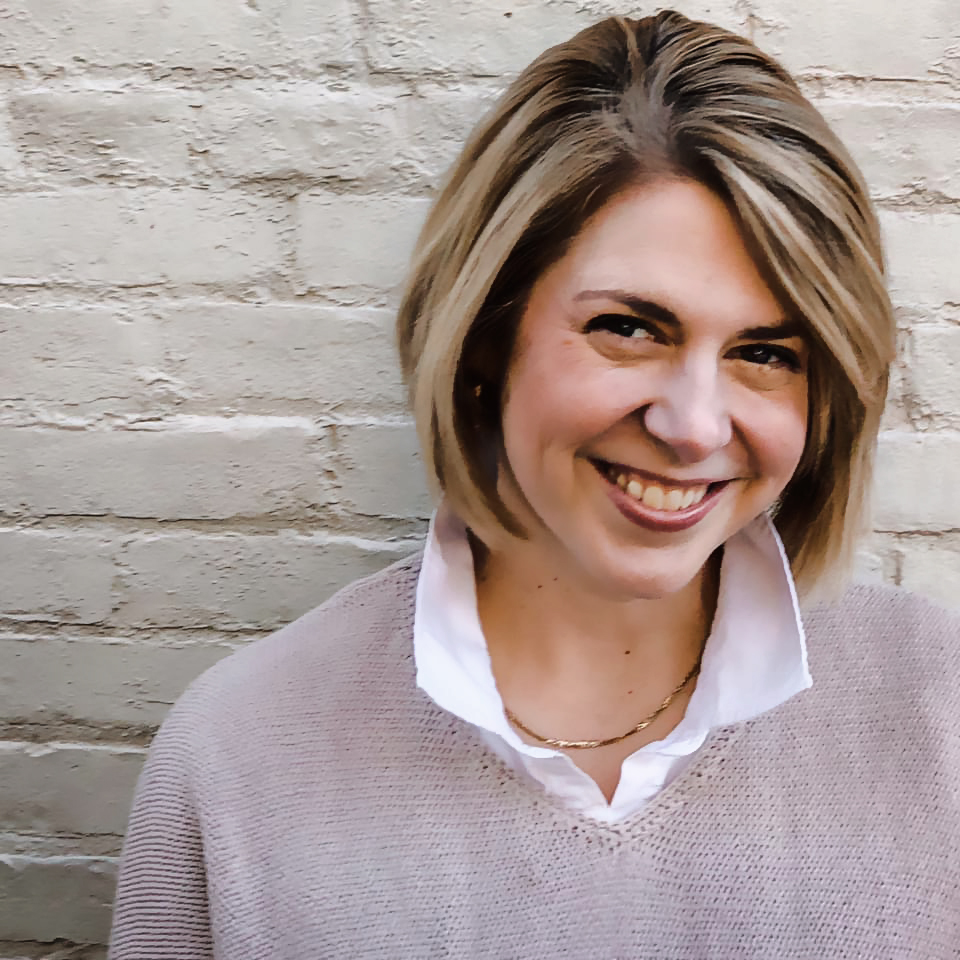 Leslie Anne Bustard takes great joy in loving people and places, whether at church, around her kitchen table, in a classroom, or traveling around. She delights in words, and marvels at the beauty found in the details of ordinary life. Reading, writing, teaching literature, baking, producing high school theater, and museum-ing are some of Leslie's favorite things.  Leslie is the host of The Square Halo, a podcast for Square Halo Books  and is developing a book titled Wild Things and Castles in the Sky: A Guide to the Best Children's Books. She and her husband Ned have been married for 30 years and live in a century-old row house in Lancaster City, where they raised their three daughters.