---
---
Let Evening Come
By Jane Kenyon
Let the light of late afternoon
shine through chinks in the barn, moving
up the bales as the sun moves down.
Let the cricket take up chafing
as a woman takes up her needles
and her yarn. Let evening come.
Let dew collect on the hoe abandoned
in long grass. Let the stars appear
and the moon disclose her silver horn.
Let the fox go back to its sandy den.
Let the wind die down. Let the shed
go black inside. Let evening come.
To the bottle in the ditch, to the scoop
in the oats, to air in the lung
let evening come.
Let it come, as it will, and don't
be afraid. God does not leave us
comfortless, so let evening come.
It was January 6th, and I had closed the front door to the last of our holiday guests. My attention was turned to replacing our Christmas decorations with pinecones and dried flowers. One daughter had returned to her apartment in New York City and another was preparing to go back to college. I was melancholy at their leaving, but recollections of our family laughing and chatting around the kitchen table were tucked away in my memory, and this would help me in my wait for the light-filled summer days when we gather together again.
As I meditated over the upcoming winter days, that desire to be a momma bear hibernating with her young cubs re-settled in my bones. I had learned over past years not to ignore this need to slow down in January. This year (like all the others) would be one made up of work-filled days, but, as usual, I would begin it with purposeful rest. February was around the corner, and by mid-month, it would be busy with the extra activities of producing an elementary drama club play and a high school production. Before I tackled the jobs that would fill my springtime, I planned to store up hours of quiet—of bread rising in the kitchen, of candles burning soft light in our living room, and of a blanket and book on my lap. Each evening, after a day at work, I would sit at the end of my couch, next to my reading lamp, with stories and tea. The calendar would only include what was necessary; the time for extra company in our home and extra nights out was for later in the year. January was for letting the "late afternoon shine through chinks in the barn, moving up the bales as the sun moves down" as described in Jane Kenyon's poem. I would let evening come. January was for resting.
In this rest, I will learn a new reason for trusting
Yet the Lord is calling me to a different rest this January, one that is hard and unknown. And in this new kind of rest, I will learn a new reason for trusting him. My traditional quiet January is not meant to be.
My December was turned upside down when my mom fell and broke her hip. My brother and I took on the care giving work of being present, by her side, at the rehabilitation home. In the midst of this busyness, while trying to add in some extra moments of Advent goodness, I discovered I had breast cancer. Although I was told the cancer was small, I ended the year with the looming reality of it in me. I would start January working. It would not be the traditional New Year's resolution type of work, but the fighting-for-life type of work.
Seeking rest will be the foundation of this work. Isaiah spoke God's words to his people, "For thus said the Lord God, The Holy One of Israel, 'In returning and rest you shall be saved; in quietness and in trust shall be your strength.'" (Isaiah 30:15 ESV) These beautiful words have always given me comfort and hope, and now, much more than before. However, these words were originally spoken to the Israelites. They had been called to trust God and to keep their covenant promises to him, and by doing so, they would be able to live in their land—the place of their salvation—with God as their strength. Yet, just as their ancestors in the wilderness, they were stiff-necked and rebellious. They would not trust God and his provisions, and thus they would not find real rest. Instead they would become exiles in Babylon. I fight the urge to be like them, distrustful and disobedient. But right now, thankfully, even thought I feel the heaviness, I find my heart returning to the Lord, resting in him, and believing that he will be my strength as he calls me to this unexpected, hard path.
Jesus speaks rest into this dark place of uncertainty
Jesus speaks rest to me and tells me to believe him in this dark place of uncertainty. Even though he has called me to walk through a valley of the shadow of death, he beckons me to hear his voice and to not harden my heart to him. As the Good Shepherd who knows my name, he says, "Come to me, all who labor and are heavy leaden, and I will give you rest. Take my yoke upon you, and learn from me, for I am gentle and lowly in heart, and you will find rest for you souls." (Matthew 11:28-29 ESV)
Even with the burden of fighting cancer while at the same time my mom fights to get strong and healthy, I will learn the rest of his abiding care. With the Holy Spirit's help, I will quiet my heart like a weaned, sleeping baby in her mother's arms. The Heidelberg Catechism reminds me that my only comfort in life and death is that I am not my own, but belong body and soul, both in life and in death, to my faithful Savior Jesus Christ. Even though I don't know what life holds for me in the next year, in the midst of lamenting, I will seek to trust him and do the work to which he has called me.
Jane Kenyon's quiet words whisper in my mind.
Let it come, as it will, don't

be afraid. God does not leave us

comfortless, so let evening come.
And in the morning, the Good Shepherd still with me and his goodness and mercy following, I will walk with a heart at rest, and my path will be like the light of dawn, which shines brighter and brighter until full day.
Source: Let Evening Come: Poems (Graywolf Press, 1990)
---
---
The featured image is by Oliver Pacas of Unsplash and used with his kind permission.
---
---
Leslie Bustard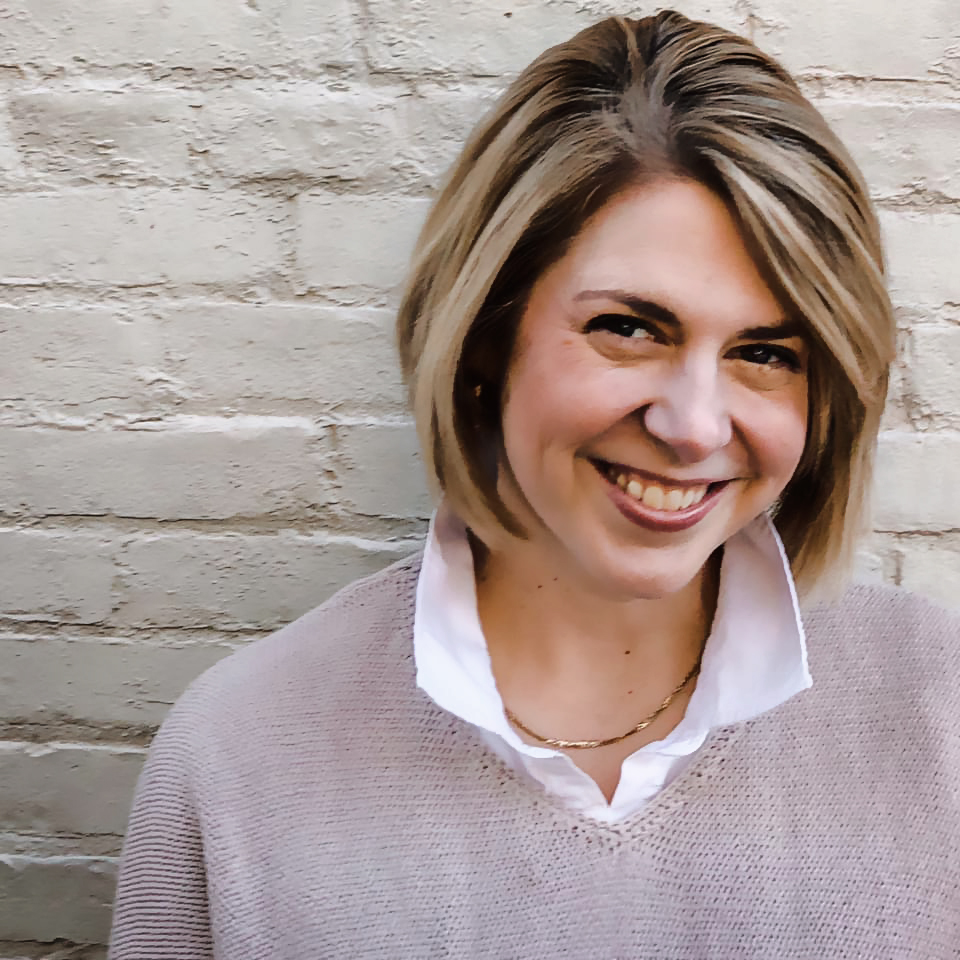 Leslie Anne Bustard takes great joy in loving people and places, whether at church, around her kitchen table, in a classroom, or traveling around. She delights in words, and marvels at the beauty found in the details of ordinary life. Reading, writing, teaching literature, baking, producing high school theater, and museum-ing are some of Leslie's favorite things.  Leslie is the host of The Square Halo, a podcast for Square Halo Books  and is developing a book titled Wild Things and Castles in the Sky: A Guide to the Best Children's Books. She and her husband Ned have been married for 30 years and live in a century-old row house in Lancaster City, where they raised their three daughters.