---
---
"If your house was burning down, which paintings should I try to save?"
Our friend Sophia had only been living with our family for a week when she half-jokingly shared this concern. Her question reminded me of similar conversations my husband Ned and I periodically have together. If catastrophe hit, what would we try to save?
Along with the myriad of memories we were making in our century-old city row home, the original artwork hanging on our walls were precious and pleasant riches filling the rooms where we made life together. This was not a question of hoarding and "storing up treasures on earth;" these paintings had become part of our family's story. We would try to save particular works of art from this hypothetical fire or flood in order to preserve something real to pass on to our children and, hopefully, their children.
During our conversation with Sophia, I was reminded of all the specific ways the Lord had abundantly fulfilled our desire for original artwork. In our first year of marriage, we started praying for well-made and beautiful artwork created by living Christian artists. We didn't know how we would pay for original artwork or how we would acquire any pieces; but we still asked. Now, nearly thirty years later, almost every wall in our home holds the gifts of beauty God has given to us, through many different ways, to steward and enjoy.
I Want to Add to the Beauty
In our early 20's, we hung up cheap prints picked up during day trips to museums. Also on our walls were a few framed originals – a brass rubbing of a knight that Ned had made during a college mission's trip and two watercolor paintings depicting Ned and me on our honeymoon that my aunt had commissioned. These pieces planted a vision in us to add into our home a solidness that could only be found in original artwork and which mirrored what we were experiencing in our life together.
Author Jennifer Allen Craft affirms our vision in Placemaking and the Arts, "Our internal dispositions are externalized into our dwelling places, and in turn, our dwelling places influence and adjust our sense of self-identity."
It was years later that I started to see how our old prayer for original artwork was a way God was calling us to be intentional in "[adding] to the beauty, to tell a better story," as the song writer Sarah Groves sings.
Paintings, sculpture, and handmade pottery or furnishings might be seen as unnecessary extravagance. However, as Craft posits, "The inclusion of the arts in all places of our lives may be one way in which to motivate our loves and cultivate a Christian sense of place and practice in the world. The arts might shape places, and the sense of place, shape us." If our places do help shape us for love of God and his kingdom, then how we shape those places is necessary work in which to invest our creativity and resources.
Our hearts and imaginations are formed by the stories and images that we experience each day. We can be tempted to become consumer-driven, fad followers. The world wears us down with constant messages of who to be and what to want. The environments in which we find our lives lived in are not neutral.
When our children were younger, I was motivated to be purposeful and creative in how to shape our spaces by filling it with artistic reminders that we belonged to Jesus and were part of his kingdom story. "By wisdom a house is built and by understanding it is established; by knowledge the rooms are filled with precious and pleasant riches" (Proverbs 24:3 ESV) hummed in my mind.
Recently, a friend recounted her own heart-shaping experience of bringing original artwork into her home. Each morning, as she drinks her coffee, she stands before New Creation, an ornate block print hanging in her Brooklyn apartment. After many months of attending to it each morning, she realized,
"I get to breathe in the reminder that even though creation and our bodies are groaning, one day He will make all things new. We will join Him at His wedding banquet in our forever home!"
Beauty for the Glory of God
Although Home Goods can help us find a print that would match our sofa, C.S. Lewis reminds us in Experiment in Criticism, "We sit down before a picture in order to have something done to us, not that we may do things with it." Bringing original artwork into one's home is a transformative act. It helps us be attentive to the longings and loves of our hearts.
A painting will rarely draw out of us the same response each day; therefore, living with original artwork can help us look out into the world and see meaning and goodness. Along the way, these works of art can train our senses for glory, bear witness to our sorrows, and offer us moments of reflection.
For Ned's 40th birthday, I asked family and friends for money in order to give him Shalom, a lithograph on rice paper created by Makoto Fujimura in the wake of the 9/11 attacks. This piece originated from a picture of a quince tree Fujimura had sketched at The Cloisters in New York City. Speaking blessings and reminders to be rooted in God's ways, this image of a peaceful, strong tree, with soft light shining through the branches, hangs above our bed. When I slow down to attend to it with my eyes and heart, I get a glimpse of the flourishing peace God offers us.
Shaping beautiful spaces is one way we can image our Creator God who called forth his world and pronounced it good. God made the world filled with beauty —beauty seen in the heavens as the stars and planets shine, and beauty even unseen in the deep darkness of the seas.
God's design of the temple affirms that he is a God who creates his dwelling places to be filled with glory and beauty. Francis Schaeffer observed in his classic treatise Art and the Bible that God directed every detail of the temple's building and decorating plans. "The temple was to be filled with art work. 'And he (Solomon) garnished (covered) the house with precious stones for beauty.' (2 Chronicles 3:6)… They had no utilitarian purpose. God simply wanted beauty in the temple."
Why would we adorn our spaces with the beauty of original artwork? Just as we fill our home with the loveliness of fresh flowers, the delicious aroma of simmering chicken soup, or the warm glow of flickering candles, beauty helps us celebrate our good God. At the same time, we are reflecting his art-making character as we shape our spaces creatively.
Literary critic Alan Jacobs underscores this when he wrote in Comment Journal, "Whether we would have it our not, the things we make are reliable tokens of what we believe, because what we make declares our character the same way, "the heavens declare the glory of God, and the firmament showeth his handiwork." How we decorate and fill our homes reflects what we believe.
Chickens, Goldfinch, and Googly Eyes
Mary McCleary, a Texan artist, creates mixed media collages out of small found objects such as foil, beads, painted sticks, and small plastic toys. She explains, "I like the irony of using materials that are often trivial, foolish, and temporal to express ideas of what is significant, timeless, and transcendent." A creative partnership between Mary and Ned brought The Goldfinch into our home. This eye-catching image of a yellow bird perched inside thorny branches is three-dimensional; actual thorn branches, googly eyes, and blue paper triangles are a few of the pieces that make up this mosaic. Because goldfinches would live among thorns, it was adopted as a symbol for Christ. In many Renaissance paintings of the Madonna and Child, the infant Jesus holds a goldfinch, foreshadowing when he will be crowned with thorns at his crucifixion. This piece hangs downstairs in our library, and we see it every day; it both delights us with its intricate details and slows us down to remember Christ's sacrifice.
And this is what I have learned over the years: collecting original artwork has both added to the beauty of our home and has helped us tell a good story with our lives. Each piece of artwork is packed with seen and unseen stories. There are many ties that bind us together as a family, and the stories that are intertwined in the paintings that hang on our walls are some of those ties.
Cream Legbar Hen, an intricate 12×12 inch linocut, hangs near our kitchen. Thousands of black and white lines make up the ferns and feathers, as well as the impressive figure of a hen. We have been friends with its creator Matthew Clark and his family for more than a decade. Ned and Matt have spent hours and hours together, collaborating and pulling prints. Several Christmases ago, Matt surprised us with this new print. Because the Clark family is dear to us, and because different pieces of Matt's hang throughout our home, it was only natural that our daughter Maggie would deem it necessary to hang two of his pieces, both portraits of different roosters, in her own kitchen, alongside one of her dad's prints of Jesus and his disciples eating the Last Supper. She continues our tradition of adding beauty and kingdom reminders into her home, as well as celebrating the art makers in her life.
Beauty on a Budget
"Beauty leads the way to the glory of the world we were made for," says songwriter Jeremy Casella in his album Death in Reverse. There will be many seasons in life that we cannot afford to purchase original artwork for our homes. Beauty still tugs at our hearts; we can bring it into our lives through ways other than hanging original pieces on our walls. Making a habit of visiting local art galleries or museums and finding what you love is one way to add beauty into life. Take art history books out of the library. I have enjoyed and learned much by checking out children's library books about Giotto di Bondone, Mary Cassatt, and Paul Cezanne. Often times a daughter or two sat beside me as I looked through the pages. Hanging postcards of favorite paintings on my fridge kept my beauty-yearning heart happy. I would rotate favorite postcards through the seasons. Weaving art into one's life and home enriches you and your loved ones; it plants the seeds of loving true glory.
We are called to mirror God by offering inspirations of beauty to those around us—welcoming others into our homes by saying, "Look and see with me." As we shape our spaces, we learn that they shape us. As Proverbs 14:1 tells us, "A wise woman builds her house, but with her own hands the foolish one tears hers down." The stories our lives tell within our own four walls will reflect the God who saves us and will be filled with joy, sorrow, struggle, and peace. The beauty we add into our places—including the treasures of paintings, sculpture, or hand-crafted pieces—will intertwine with our lives, training our senses for glory and grace.
Author's Note:
How to add original artwork into your home and life:
In CIVA's SEEN Journal (Issue XVI:2), Artists Edward Knippers and Sandra Bowden encourage art collectors to "let personal passions and interests be your guide. What would you want to have close at hand to study and enjoy in years to come?"
Learn what styles of paintings draw your attention and what mediums interest you. Before you purchase any piece of artwork, take time to discover and savor what is being created in your community. Unlike buying house decorations from Target, something you might like for a short while and later send off to Goodwill, remember that you are bringing a new friend into your home—one that you will invest your attention on, and, in return, you will be given seeds of glory that will surprise you.
♦ For a special occasion, such as a birthday or graduation, ask family and friends to donate money towards purchasing a piece that you long for. Many times people give gift cards or cash; requesting money for a specific, timeless piece of artwork will most likely delight your loved ones.
♦ Seek out local artists and find out what is currently on their easel and in their collection. They may be in your church, a local gallery, an arts festival, or a close-by college. Other places to look for original artwork are Etsy and Christians in the Visual Arts (CIVA.org). An artist's newer works may cost more, while older pieces may fit your budget. Prints of the original pieces may also be available and more affordable.
♦ If you find something that you love, discuss a payment plan or bartering option. "Fostering" artwork by keeping a piece that the artist did not have a place for has been one way we gained, even for a short time, paintings we admired.
♦ Artist Michelle Radford shares, "I made my first 'grown up' art purchase when I was a grad student. I saw a gorgeous abstract painting one weekend and was smitten. The gallery owner knew I was a grad student and offered me a payment plan of $50 a month. I've sold my own paintings in a similar fashion. Most of the people who buy my paintings are not wealthy, but when a work of my art resonates with them, I'm honored to brainstorm a way for them to purchase and live with my art."
♦ Commissioning an aspiring artist is another way to add original pieces into your home. Whether it is a portrait of a friend or a still life of your grandmother's tea set, a young painter or photographer might be willing to grow in skills and gain a small payment for their work.
♦ ♦ ♦
---
---
The featured image is courtesy of Ned Bustard. It offers us a glimpse of the artistic beauty curated in Ned and Leslie's home. All images of artwork used to illustrate this article by Leslie Bustard are provided by and used with Ned and Leslie's kind permission for Cultivating and The Cultivating Project.
---
---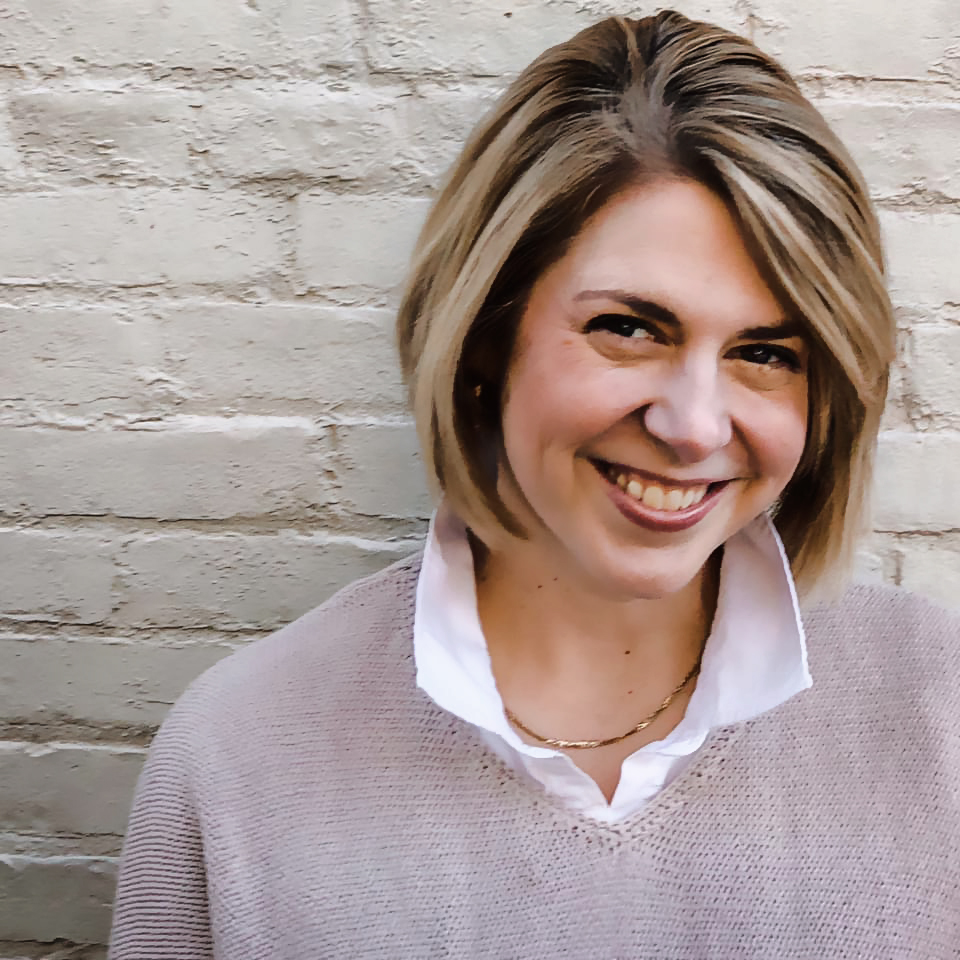 Leslie Anne Bustard takes great joy in loving people and places, whether at church, around her kitchen table, in a classroom, or traveling around. She delights in words, and marvels at the beauty found in the details of ordinary life. Reading, writing, teaching literature, baking, producing high school theater, and museum-ing are some of Leslie's favorite things.  Leslie is the host of The Square Halo, a podcast for Square Halo Books  and is developing a book titled Wild Things and Castles in the Sky: A Guide to the Best Children's Books. She and her husband Ned have been married for 30 years and live in a century-old row house in Lancaster City, where they raised their three daughters.