---
---
"Christmas won't be Christmas without any presents," grumbled Jo, lying on the rug."
I read these opening lines of Little Women by Louisa May Alcott in fifth grade, and like many other book lovers, have not forgotten them since. Such truth for a ten year old found in seven simple words.
Reading this classic story of the four March sisters growing up in Plumfield, Massachusetts, as a wife and mother afforded me the opportunity to reflect on other truths, particularly ideas that are found around this opening Christmas-time vignette.
After they had learned there would be no Christmas gifts due to it being wartime and money was scarce, Meg, Jo, Beth and Amy March decided to spend their own money (one dollar each) to purchase gifts for their mother, lovingly referred to as Marmee.
On Christmas day, although they had not expected gifts, they found Pilgrim's Progress tucked under their pillows. Following their eldest sister Meg's example, they pledged to read a little of it every morning. Happily they went downstairs to hug their mother and enjoy their warm and lovely breakfast.
But Marmee, having just spent time with a poor widow with many children, encouraged her daughters to take their warm breakfasts to this family, as they needed it more. Although the girls did not want to do this, they followed their mother's lead. After sharing their food with this poor family, the sisters realized this was good, and they are glad.
Later in the day, as part of their Christmas celebrations, they staged a play for their friends. Written by Jo, this very dramatic performance included homemade costumes and props, with each sister playing parts. Much fun and laughter filled the attic theater. As they all came down stairs to the dining room, an abundance of delicious holiday foods and beautiful bouquets of hothouse flowers from their elderly neighbor greeted them. The March girls' Christmas Day ended with a great deal of festivity and gratitude while eating cake and ice cream.
Jo learns, as I will, too, that Christmas really can become a beautiful day, even if traditions and expectations are not met the way she envisioned them.
Could you relate to Jo about the presents, as I did when I was ten? Or how Christmas should look? The giving and the receiving of presents, the delicious food, the red and green decorations, the merry music, and the fun times? Or maybe those festivities are for after Christmas, and you imagine a quieter Advent with days of meditation?
We hope for traditions that will fill our hearts with memories of happy times and for activities that root our loved ones into the goodness of the season, strengthening community bonds for the coming year. As Proverbs 24:3-4 says "By wisdom a house is built, and by understanding it is established: by knowledge the rooms are filled with all precious and pleasant riches." The work that men and women do to cultivate and care for their people includes traditions and celebrations.
Christmas-time intentionality and creativity—our plans detailed on paper or our purposes imagined while wide-awake at midnight—can bring both delight and disappointment to us, leading to the need of Christ's peace that surpasses all understanding. Without this gift of grace during such busy holidays, Proverbs 14:1's warning of ". . . folly with her own hands tears it [her house] down" may ring true.
The heart pull of giving your family and friends what you have to offer, whether in foods, gifts, traditions, or surprises is one to be followed. But the need of holding it all loosely, offering it with open hands, waiting in love, needs to be what tempers our enthusiasm. Sacrificial love is our starting point and the reason we continue to plan and provide for others. When our plans are for the sake of "all that glitters," we learn that it may not really shine for those we are serving.
One December more than two decades ago, when our oldest daughter Carey was three or four, I had envisioned making a lovely Christmas morning breakfast. I set the table with shiny plates, good silverware, and holiday napkins, and then decorated it with candles, maroon ribbons, and fresh greens. In my mind I was setting the stage for Christmases to come when we would all say, "Oh good! Christmas breakfast when we eat the pineapple egg casserole Mom discovered in Cape May…" Can you tell where this is going?
Carey and Ned did not like the pineapple casserole at all. I did get mad at them and let them know it. Because I would not shake off my anger, I squashed Christmas joy for the next hour or two. I regret my actions and attitude of that morning. I look back and see the results of not holding my plans loosely or with love and making it all about me and what I wanted. I was trying to live out the sparkly scenarios in the magazines I had read for holiday inspirations. Creating traditions set around a table and with delicious food is what I loved then as I do now. Somehow, though, I had mixed up the "glory" of a "perfect table" with the goodness of offering delight out of the love I had for my family.
I've learned, baby-step by baby-step, how to offer joyful Christmas activities with open hands and heart.
Several years later, when our third daughter was still a baby, we spent much of November and December supporting my mom and caring for my dad after his open-heart surgery. When we headed back home to get ready for Christmas, I asked Carey what one type of cookie we should make. I was too tired to do a large assortment, and one batch of a favorite recipe seemed doable. Maybe my grandmother's oatmeal raisin? Maybe chocolate chip cookies? Or sugar cookies with sprinkles? Any of those would be fun to make with Carey and Maggie, our two year old. I could picture us standing at the kitchen counter listening to Christmas music and stirring the ingredients.
Carey replied rather quickly, "Those cookies at the store with the picture in the middle, and all you do is put them on a cookie sheet and into the oven. I even like them not cooked." And that's what we did. After that year during the holiday season, we still made and decorated other cookies. However, after twenty years we still buy a couple boxes of those refrigerator Pillsbury cookies with Rudolph or Frosty in the center—we may bake them or eat them cold.
And although my family makes and decorates Christmas cookies, while singing along to favorite Christmas tunes, they really enjoy their Dad's custom-made Christmas Music Mix CD that gets played in the car throughout December. It always has old favorites and new songs; and sometimes he asks for input. It's his secret project to have ready to listen to after Thanksgiving Dinner. This CD is added to all the other Christmas Music Mix CDs dating back to the 1990s. And in the past few years, the girls have added their own twist to the tradition by creating Spotify Christmas lists on their iPhones. They share these lists with us.
But our Christmas Breakfast tradition? For many years we either had Christmas breakfast at Ned's mother's home or at my mother's. But one year, to ensure that the Bustard family had a day to be at home doing Christmas together without heading off to out-of-town family gatherings, we started a new tradition. We designated December 24th our Christmas Day. It was our no-rush day of enjoying new gifts, taking naps, eating food, and watching movies. This meant that we had to decide what breakfast would be.
After much discussion, the decision was made that there would be bacon and sausage, hash browns or roasted potatoes, scrambled eggs, Pillsbury biscuits, and Pillsbury Cinnamon Rolls (notice the lack of breakfast casseroles). To add to the holiday festivities, I set the table with our good silverware and Christmas dishes, holiday serving dishes and candles and brought out Christmas poems to read to them. After presents are opened, Ned cooks the bacon, the sausages, and eggs (because he is a master at not burning them), and I make sure the biscuits and the cinnamon rolls are baked and the table is sparkly. This breakfast makes everyone happy. Because I am still drawn to those lovely photos of gooey homemade sticky buns or French Toast casseroles, biscuits and rolls from tubes found at the grocery store is not what I ever envisioned as part of our breakfast traditions, but it is stress-free, and we all like them. Gathering together around the table, we read scripture, poems, and prayers, and then dig in.
There are other Bustard traditions that add to the joy of Christmas, but as Jo learned Christmas would still be joyful even without a pile of presents to open, I have learned that Christmas is still Christmas without a pineapple egg casserole. And as Jo and her sisters received the extravagance of neighborly generosity, I have received the good gift of my daughters, now adults, adding in their creativity to our Christmas traditions. Extending to me and their dad the goodness they received from us in their childhoods, whether it was Pillsbury biscuits, a beautiful set table, a CD mix of Christmas songs, they get in on the planning and cooking of special holiday meals and offer new ideas for our Christmas times together. They add to the precious and pleasant riches that fill our home.
Although a pineapple casserole is not part of any traditions at our home, I did grow up with it at my parents' Christmas table. And it is still a favorite of mine. It would be served as a side dish, with Roast Turkey, stuffing, Williamsburg Sweet Potatoes, cranberry sauce, and rolls. This is my mom's recipe, as I did not save the pineapple egg casserole recipe that I discovered in a lovely bed and breakfast in Cape May, NJ 25 years ago.
Pineapple Casserole
4 or 5 slices of buttered white bread cut into 1-inch cubes
3 eggs beaten
½ cup of sugar
2 tbsp of flour
One #2 can crushed pineapple (or 2 ½ cups or 20 ounces)
Preheat oven 375
Grease an 8-inch square baking dish
Mix all the ingredients together in a bowl and pour into prepared dish.
Cover baking dish and bake for 1 hour.
---
---
The featured image is courtesy of Julie Jablonski and used with her permission for Cultivating.
---
---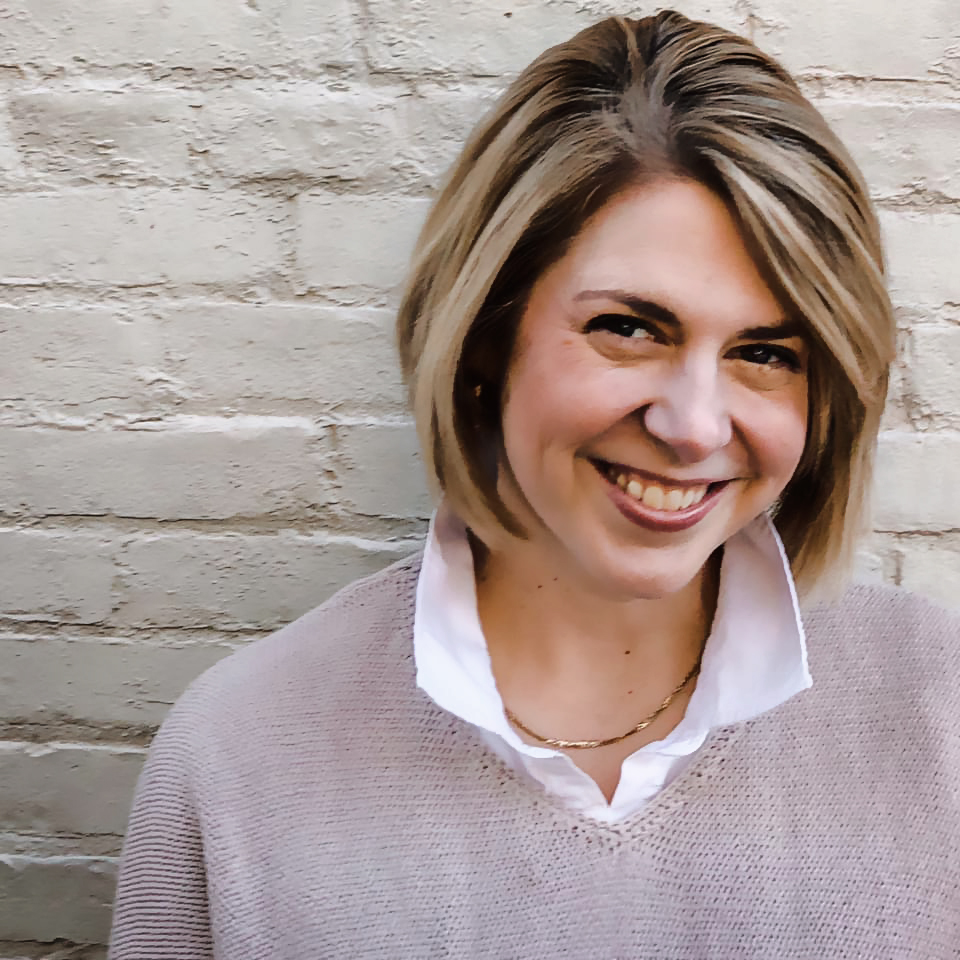 Leslie Anne Bustard takes great joy in loving people and places, whether at church, around her kitchen table, in a classroom, or traveling around. She delights in words, and marvels at the beauty found in the details of ordinary life. Reading, writing, teaching literature, baking, producing high school theater, and museum-ing are some of Leslie's favorite things.  Leslie is the host of The Square Halo, a podcast for Square Halo Books  and is developing a book titled Wild Things and Castles in the Sky: A Guide to the Best Children's Books. She and her husband Ned have been married for 30 years and live in a century-old row house in Lancaster City, where they raised their three daughters.