---
---
I have had, through the years, a picture in my mind's eye of the perfect outdoor wooden table, set with white table linens, tall candles in silver holders, vintage blue chintz plates, and shining silverware. Twinkling lights are strung above, with white peonies placed in the correct spots as to not block anyone's view. It is at once classic and rustic, and very inviting for a gathering of twenty or so friends. My Tumblr page will attest to this vision, as variations of this theme have been posted often.
My back patio, though, does not feature my dream outdoor table. It holds a generic green, heavy-duty plastic, one-piece picnic table. Let me repeat what I have owned for seventeen years… a generic green, heavy-duty plastic, one-piece picnic table.
One summer, seventeen years ago, Ned and I used a Costco membership in order to buy the same picnic table that our neighbors had just placed in their back yard. Our children were young, and we knew we needed something sturdy and in our price range. This particular table could sit lots of wiggly little bodies, take all the stickiness of melted popsicles, and not be stained by the colors of outdoor crafts. It could also seat a family of five and any friends we may want joining us for a meal. An added bonus—it could double as a fort or hiding place. Although I really would have liked something lovely to look at, such as the ones featured in magazines, I went with practical.
Over the past several decades, acquiring the right dining room table, kitchen table, or outdoor table has been like the quest for the Holy Grail. Maybe I have desired the right tables because my attention has been drawn so often to how tables, gathered-together people, and food are interwoven throughout Scripture, especially those accounts of Jesus feasting or sharing meals with others.
One of the Gospel stories that never grows old for me is the record of Jesus walking on the road to Emmaus with Cleopas and another disciple. I love how this recollection of Easter Sunday continues on to a house and a table. It then culminates with the three of them sitting around that table breaking bread together. And it's in the breaking of the bread, while they are gathered together at the table, that Jesus reveals himself to them as their resurrected Lord.
Gathering family and friends around a table—and many times around my generic green, heavy-duty plastic one-piece picnic table—has been one of the most heart-satisfying ways to show how much I want people to be known and to be loved. It has been a small way to image Jesus in my everyday life. As Andi Ashworth in Real Love for Real Life: The Art and Work of Caregiving shares, "Christ has welcomed us into his presence and his kingdom, and we are to imitate him as we welcome others."
Elaborating on the importance of gathering around a table, Andi says,
"Shared meals around a common table have many wonderful outcomes beyond simply nourishing the body. They create time for relational bonding through conversation, laughter, and listening to each other's stories. They provide a setting where the deeper needs of our souls—aesthetic enjoyment, comfort, feeling of belonging, and a sense of security that comes from being cared for—are tended to."
Early this May, my green picnic table came out of winter storage for yet another summer. The original hardware lost somewhere in the basement, it is now held together by miscellaneous bolts. New this spring is the little puddle that collects in the middle of the table when it rains. Although I do "window-shop" each spring at Costco for a new table, I still haven't found something to replace it. I don't really want to spend the money, and, to my own surprise, I'm not quite ready to get rid of it.
"A Liturgy of Feasting with Friends" from Every Moment Holy applies, even to this green table with the water-collecting dip in the middle:
"But the joy of fellowship and the welcome
and comfort of friends new and old,
and the celebration of these blessings of
food and drink and conversation and laughter
are the true evidences of things eternal,
and are the first fruits of that great glad joy
that is to come and that will be unending."
Around this table….
Around this table, June and July birthday parties have been celebrated, always with special friends and usually including some form of chocolate.
Around this table, friends have lingered late into the night, with the only light being from the bulbs strung along the fence and the various sizes of citronella candles placed between us.
Around this table, out-of-town guests have come for 4th of July and enjoyed grilled hamburgers and hotdogs, coleslaw, and potato salad. They have stayed long enough to run around the backyard, holding sparklers in their hands and blazing patterns in the darkness.
Around this table, teenagers have hung out, eating pizza and chips, drinking soda, and playing card games.
And around this table, church friends have gathered to eat dinner. Eight people can squeeze around it—three on each side and one on each end. (If young children have come, I will place a picnic blanket on the grass, so that they can eat and run around easily.) My colorful and only-for-summer-and-outdoor-eating plastic plates are used. And for these gatherings, I'll serve a simple main dish, usually something that pairs well with locally grown corn-on-the-cob, hearty bread, and summer berry jam. For dessert, sliced ripe red strawberries topped with homemade whipped cream and mini-chocolate chips will be dished out for everyone.
I still desire to fulfill my vision of the long, wooden table, set in white linens and blue chintz, with the perfect food and wine, lights and flowers—a gathering rich with feasting, talking and laughing. Those photos I have collected on Tumblr are still playing around in my mind.
But the stories I have collected of family and friends around my great green, heavy-duty plastic, one-piece picnic table do make my heart glad. I have tasted, if only a little, of our New-Creation future, as Isaiah declares "On this mountain, the Lord Almighty will prepare a feast of rich food for the people, a banquet of aged wine —the best of meats and the finest of wines." (Isaiah 25:6) This is where my hope rests—the unending joy of being with all God's people around the table where Jesus welcomes us.
Summer Meal Salad
If I am not grilling hamburgers or sausages for summer-time guests, I often serve this salad, with corn-on-the-cob, thick bread, and jam.
Tortellini Caesar Salad
Cut-up Romaine Lettuce (enough for everyone)
Variety of salad vegetables (optional; I like to add matchstick carrots, chopped yellow peppers, diced cucumbers, and halved cherry tomatoes)
Cheese-filled tortellini (cooked according to package directions; don't overcook)
Sliced or shredded store-bought rotisserie chicken
Crispy Bacon
Freshly shredded Parmesan cheese
Caesar Salad Dressing (I like Paul Newman's dressing)
If children are part of the gathering, and in case they are not salad fans, I offer enough tortellini and chicken so that they can have it as their main dish.
---
---
The featured image is courtesy of Leslie Bustard and used with her kind permission for Cultivating and The Cultivating Project.
---
---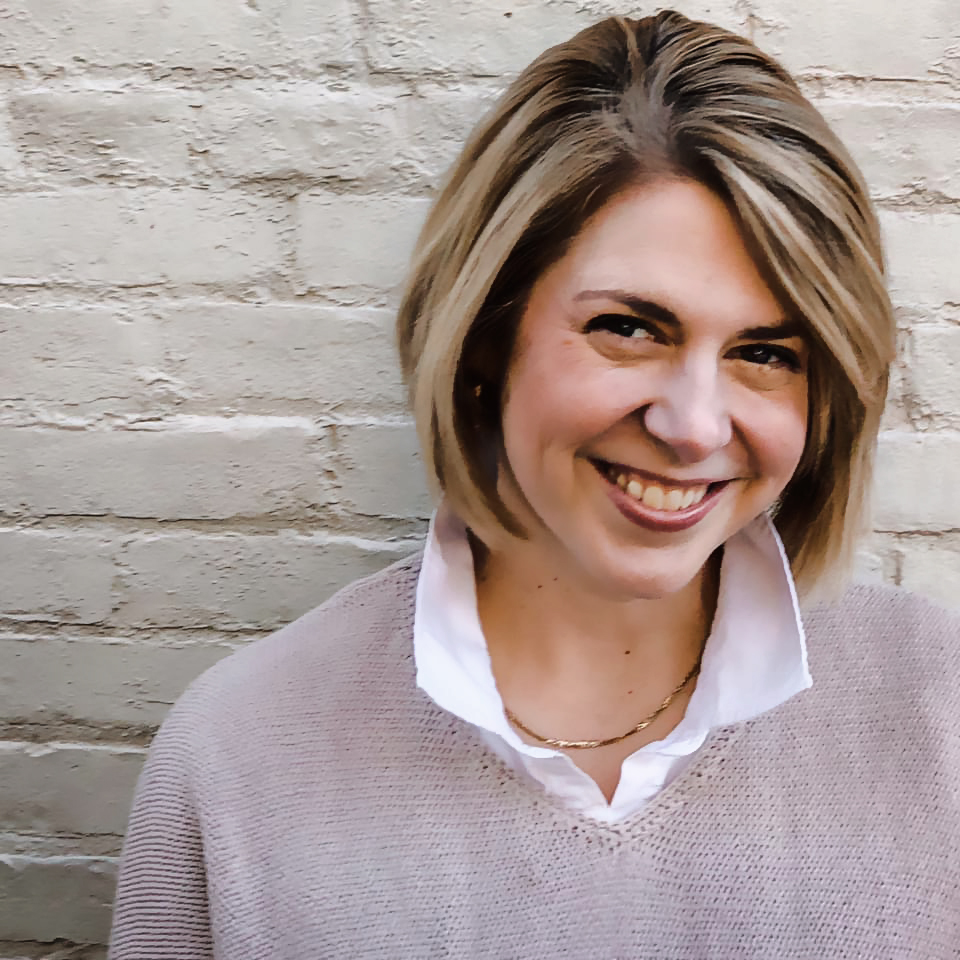 Leslie Anne Bustard takes great joy in loving people and places, whether at church, around her kitchen table, in a classroom, or traveling around. She delights in words, and marvels at the beauty found in the details of ordinary life. Reading, writing, teaching literature, baking, producing high school theater, and museum-ing are some of Leslie's favorite things.  Leslie is the host of The Square Halo, a podcast for Square Halo Books  and is developing a book titled Wild Things and Castles in the Sky: A Guide to the Best Children's Books. She and her husband Ned have been married for 30 years and live in a century-old row house in Lancaster City, where they raised their three daughters.