---
---
I didn't start married life with many solid cooking skills. It took me years to grow in confidence in the kitchen. Because most of my interest was in baking, I started on my cooking learning curve with muffins and cookies. These muffins were the first ones I started making when my oldest daughter was little, and I continued making them through the years. Just recently I was eating a local baker's blueberry muffins and was raving about them to my youngest daughter. To me, these baker's muffins were the epitome of what a blueberry muffin should be. She tried one and commented, "This is good. I liked yours better… when are you going to make them again? You haven't made them in awhile" My mama's heart warmed, I pulled the recipe out and made sure I put raspberries on the grocery list.
Berry-good Muffins
Ingredients
1 cup plain yogurt
¼ oil (canola or coconut)
1 egg
¼ tsp vanilla extract
¼ cup maple syrup or honey
1 cup whole wheat flour (or not, just use white flour)
1 cup unbleached, all-purpose white flour
¼ cup sugar
½ tsp salt
½ tsp baking soda
1 ½ tsp baking powder
1 ½ cup fresh or frozen berries
(You can use any berries. I like to use either blueberries or raspberries. If using frozen, don't thaw them.)
Instructions
Preheat the oven to 350.
Fill 12 muffin tins with cupcake liners or spray with nonstick spray.
Whisk together the yogurt, oil, egg, vanilla, and maple syrup (or honey).
In a separate bowl, sift together the flours, sugar, salt, baking soda, and baking powder.
Pour wet ingredients into the dry and fold together with a rubber spatula until moist but still slightly lumpy.
Fold in the berries.
Spoon into muffin cups and bake for 25-30 minutes (if using frozen berries, bake an extra 5 minutes).
Recipe adapted from 1,000 Lowfat Recipes written by Terry Blonder Golson, 1997.
---
---
The featured image is courtesy of Leslie Bustard and used with her kind permission for Cultivating and The Cultivating Project.
---
---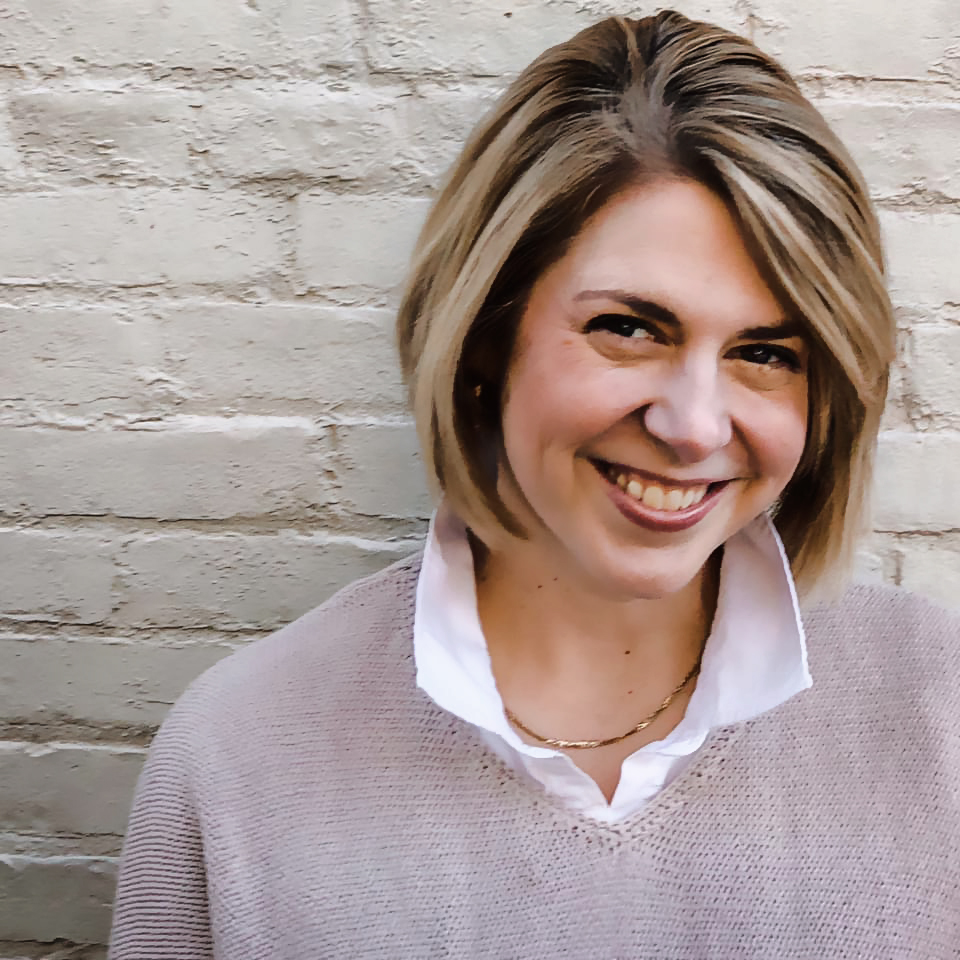 Leslie Anne Bustard takes great joy in loving people and places, whether at church, around her kitchen table, in a classroom, or traveling around. She delights in words, and marvels at the beauty found in the details of ordinary life. Reading, writing, teaching literature, baking, producing high school theater, and museum-ing are some of Leslie's favorite things.  Leslie is the host of The Square Halo, a podcast for Square Halo Books  and is developing a book titled Wild Things and Castles in the Sky: A Guide to the Best Children's Books. She and her husband Ned have been married for 30 years and live in a century-old row house in Lancaster City, where they raised their three daughters.