---
---
A dessert fit for a hobbit!
For those wishing for an autumnal Sabbath Feast dessert, or for those who cannot wait for dessert, here is something that works perfectly for second breakfast or elevensies.
Makes 1 (9-inch) pie
Note: The apple mixture for this recipe is prepared first and set in the refrigerator for 8 hours or overnight.
4 pounds of Granny Smith apples (or a variety of pie-making apples, include both sweet and tart), peeled, cored, and sliced
2 tablespoons fresh lemon juice
¾ cup plus 3 tablespoons sugar divided
¼ cup plus 2 tablespoons all-purpose flour, divided
½ teaspoon ground cinnamon
¼ teaspoon ground nutmeg
¼ teaspoon of ground allspice
1/8 teaspoon salt
Pie crust (see note below)
1 large egg, lightly beaten
1 tablespoon water
In a large bowl, combine the apples, lemon juice, ¾ cup sugar, ¼ cup flour, cinnamon, nutmeg, allspice, and salt; toss to combine. Refrigerate the mixture for at least 8 hours, and up to overnight. Strain mixture through a sieve; reserve apples, discard juice.

Preheat oven to 350.

On a well-floured surface, roll out each disk of piecrust (it needs to be a 12-inch circle). Place 1 dough circle into a 9-inch pie pan.

Trim excess dough, having a ½ inch border

In a small bowl combine 2 tablespoons of sugar and 2 tablespoons of flour. Sprinkle the mixture over the crust of the pan; spoon strained apples into the crust. (Sometimes I dot the top with unsalted butter.) Top with the remaining piecrust disk. Trim to fit. Using finger (a damp finger helps), lightly pinch the top and bottom crusts together to create a wavy edge.

For leaf decoration, use any remaining piecrust left overs. If need to, roll out to 1/8th inch thickness. Using a leaf-shaped cutter, cut leaves. Or using a paring knife, cut them out freehand. (I have used a little bit of water on the top of the pie to adhere each leaf in place.)

Using a paring knife, cut slits into the top crust. In a small bowl whisk together the egg and water. Using a pastry brush, lightly coat top crust with egg wash and sprinkle with 1 tablespoon of sugar (be careful not to clump the sugar; you want an even layer.)

Bake for 45 minutes to an hour or until interior is bubbling and crust is golden.

If crust browns before filling is completely cooked, cover pie loosely with aluminum foil for remainder of baking time. (This is a point of disagreement with my mother; she says to pout the foil on first then remove later…)
Pie Crust Note:
I have used Pillsbury piecrusts, and they work well. But my favorite homemade piecrust recipe is from Sister Pie. I have their cookbook (YUM!), but the recipe is also online if you look up Sister Pie crust recipe.
I discovered this recipe in Victoria Magazine (September/October 2009) and have been using it ever since then every fall, especially for my Thanksgiving Day pie. This recipe can also be found online at https://www.victoriamag.com/deep-dish-apple-pie-recipe/ (this link includes their Sweet Pie Dough).
---
---
The featured image is courtesy of Kavya P K .
We are grateful for her skill, keen eye, and generosity.
---
---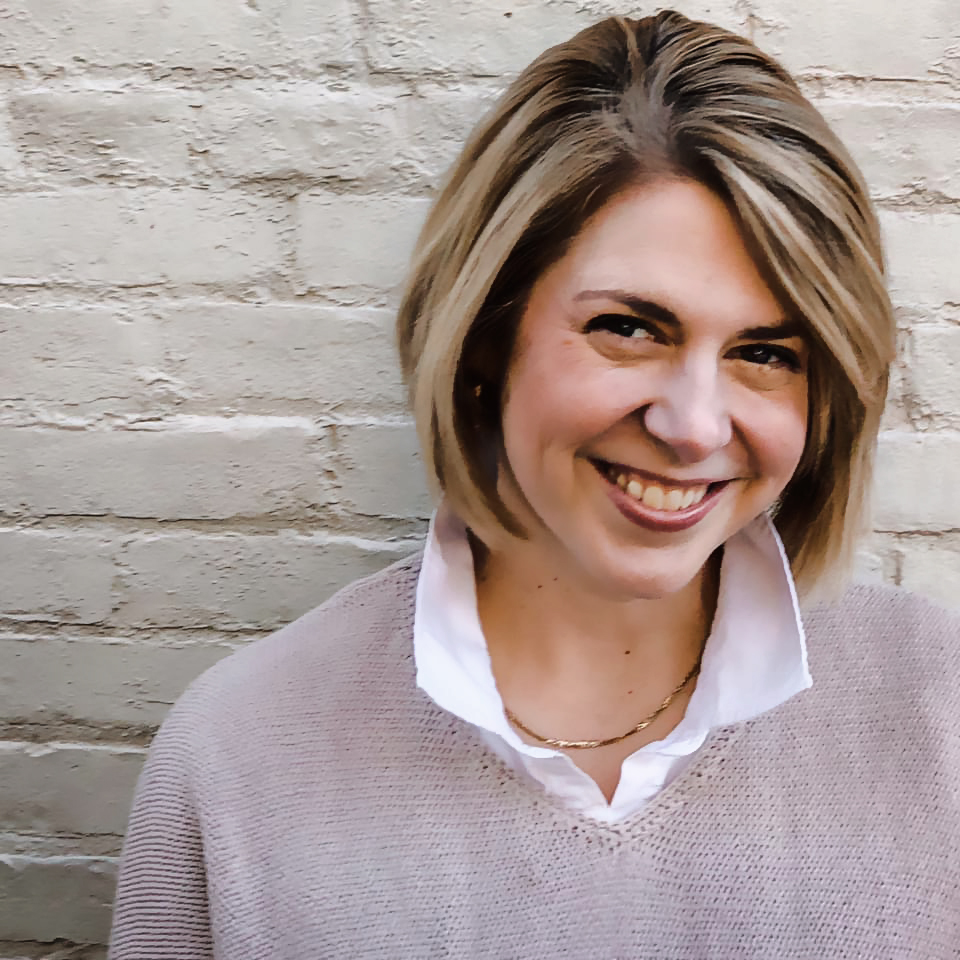 Leslie Anne Bustard takes great joy in loving people and places, whether at church, around her kitchen table, in a classroom, or traveling around. She delights in words, and marvels at the beauty found in the details of ordinary life. Reading, writing, teaching literature, baking, producing high school theater, and museum-ing are some of Leslie's favorite things.  Leslie is the host of The Square Halo, a podcast for Square Halo Books  and is developing a book titled Wild Things and Castles in the Sky: A Guide to the Best Children's Books. She and her husband Ned have been married for 30 years and live in a century-old row house in Lancaster City, where they raised their three daughters.