---
". . . forgetting what lies behind and straining forward to what is ahead . . . " Philippians 3:13b
While sifting through a pile of photos, I found one of me standing in my parents' family room talking with my brother. A framed Andrew Wyeth print was hanging close by. Seeing it gave me a satisfied "That's it!" feeling. I knew a Wyeth hung in my parents' home, but I couldn't recall what it actually was; I just remembered how much it unsettled me as a child. The dark room with one window seemed cramped. And the empty chair with the little coat hanging on the armrest made me assume someone had died.
My early reactions to that painting are twined together with a pervasive feeling of melancholy that seemed to fill the air in my home when I was little. Looking at photos of me at four, five, six, seven and older, I remember how often I felt uncertain or insecure. I didn't share these sad feelings with anyone because I did not know it was in the house and inside of me . . . it just was. When I grew up, I learned that there was marital dissonance between my parents, and this must have been the heaviness I felt. Even though life would be full of much love and care, I carried this insecurity for years to come.
When I was older, my mom would often take my brother and me to the nearby Brandywine River Museum, home of the Wyeth dynasty of painters.[1] This museum—as well as other historical landmarks along the winding tree-lined roads of Chadds Ford—was a regular part of my later childhood and teenage years. The contours and colors of the land, the way the light plays through the leaves, and how woods line many roads still sit comfortably within me.
When my own daughters were old enough, we would visit the Chadds Ford area and wander around the museum with my parents. It was during these years, having forgotten that first Andrew Wyeth print, I discovered my deep affinity and affection for his artwork.
Andrew lived his life among his neighbors and community in Chadds Ford, Pennsylvania. After spending his younger days running around and playing in the fields and woods with his siblings and friends, his father — the famous illustrator N. C. Wyeth — tutored him in drawing and then oil painting. The land was Andrew's subject matter when he started painting professionally at the age of twenty. Eight years later, after his father's tragic death, he started including various members of his community, such as friends, nearby farmers, and boyhood companions in his artwork. Many of Andrew's paintings ring true for me — he had both a realistic and mysterious way of conveying his deep care, curiosity, and honor for the people and places he loved.
These days, my favorite Wyeth paintings are of things I often pay attention to when walking around my neighborhood—old houses, trees, sunshine and shadows, drifting leaves, stone walls, the sky. I wonder how much my own love of these things and my affection for how Wyeth depicts them is connected. It doesn't even matter how many window scenes he has painted—opened or closed, looking inside or outside—I admire them all. I have even written poems about a few of his paintings, including Wind from the Sea, Pentecost, and Pennsylvania Landscape.
However, of the many paintings of his that I love and of all the ones I have stood in front of (for more time than my daughters wished I would), Trodden Weed has captivated me the longest.
I don't remember what drew me in, but I always feel the same when I see it: a desire to be walking outside, free and strong and belonging right there.
Those boots were first owned by Howard Pyle, his father's art teacher and friend. I love how worn-in they look and the purposeful stride the owner of these boots is taking down the hill. The flapping coat adds to the energy.
My gaze wanders over all the shades of brown, the various lengths of grass, and the flattened weeds; and I marvel at his ability to paint like the German Renaissance painter Albrect Dürer. If I could, I would ask Andrew if the word weed in the title is about him? The idiom 'well-trodden path' is used when referring to a course of action that has been followed by many other people. Is Andrew somehow reflecting on his path as a painter, following in the way of Howard Pyle and N.C. Wyeth?
Andrew Wyeth called this a self-portrait and painted it only weeks after he had a portion of a lung removed. If I were an artist painting my self-portrait, I would want something like this scene, but I imagine my feet bare, walking on green grass and crossing over the shadows of trees stretching along my path.
As I look back at my life, it is too easy to recall the sadness I felt as a child and the deep disappointments and inadequacies I wrested with as an adult. Too much time has been wasted, and I'm weary of those memories. I want to remember and stand on the better stories of God's grace showing up to help me walk well in the places he called me.
Once I solved the mystery of the print the younger me found creepy, I looked it up, discovered its name to be The Writing Chair, and realized how it wasn't scary at all. And instead of it being a reminder of my childhood melancholy, I can think of it as foreshadowing my love of good words and writing.
The verses "Goodness and mercy will follow me all the days of my life[2]" and "The name of the Lord is a strong tower, the righteous run to it and are safe[3]" often fill my imagination about God and me. . .
. . . With these words I imagine Jesus kindly turning my head away from looking over my shoulder at the times I tripped, stumbled, and fell, to face me forward so I can fix my eyes on him.
Although the Andrew Wyeth print of the empty chair did not pop up in my memory often as I grew up, Trodden Weed is one I still look for when enjoying his work in a book or a museum. As I keep processing and seeking to understand the different parts of my life, this Wyeth of the old boots and purposeful stride is a good reminder of how grace and goodness have been at my heels, while the weeds of insecurity have not overrun my path as I keep traveling into God's Eternity.
---
---
Both featured images are by Andrew Wyeth.
The illustration of the oak leaf is courtesy of Jordan Durbin and used with her generous permission for Cultivating.
---
---
[1] The Wyeth dynasty of painters starts with Andrew's father the illustrator N.C. Wyeth, his artists children Andrew, Carolyn, and Henriette, and Andrew's son Jamie.
[2] Psalm 23:6
[3] Psalm 18:10
---
---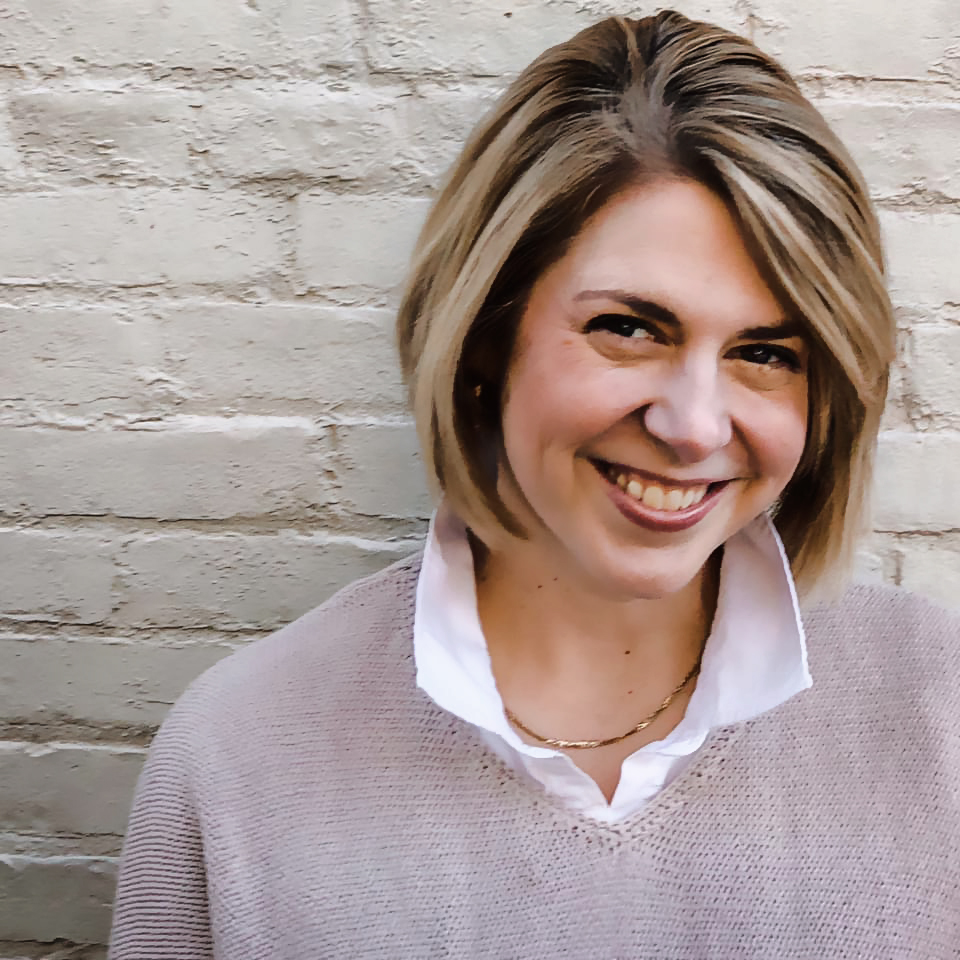 Leslie Anne Bustard takes great joy in loving people and places, whether at church, around her kitchen table, in a classroom, or traveling around. She delights in words, and marvels at the beauty found in the details of ordinary life. Reading, writing, teaching literature, baking, producing high school theater, and museum-ing are some of Leslie's favorite things.  Leslie is the host of The Square Halo, a podcast for Square Halo Books  and is developing a book titled Wild Things and Castles in the Sky: A Guide to the Best Children's Books. She and her husband Ned have been married for 30 years and live in a century-old row house in Lancaster City, where they raised their three daughters.